BYU vs Costal Carolina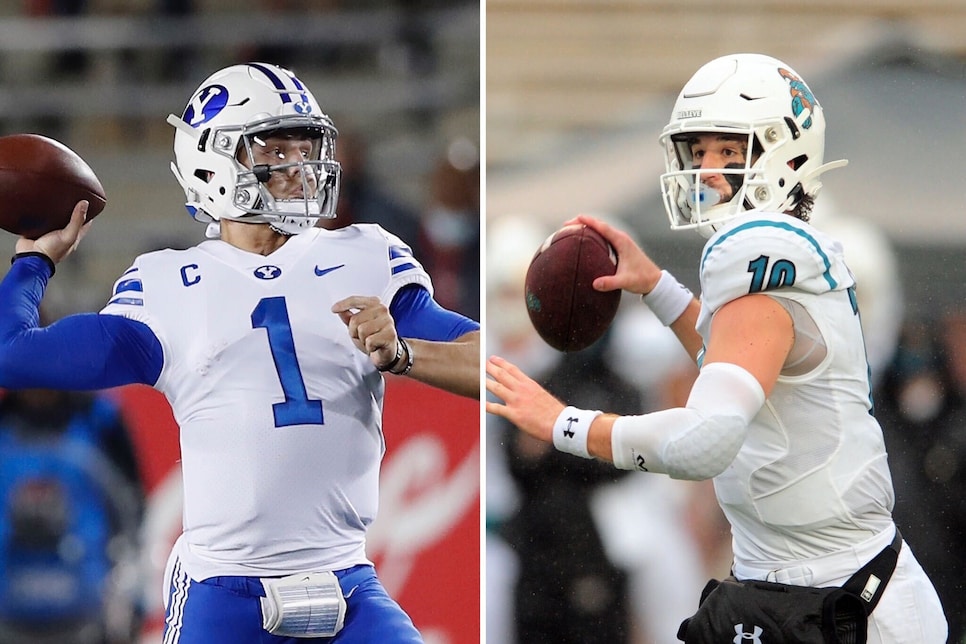 A game we have been dreaming about. Costal Carolina vs BYU! BYU will be looking to pad their strength schedule and blow out Costal if they want any shot at making the College Football Playoffs.
-10 is a decent spread. But If you're going to take -10, you might as well take a -17 ALT Line +250.
I love the over in this match up. Zach Wilson, a hesiman condtender is going to show off what he can do. But you cannot discount Grayson McCall who is torching the Sun Belt conference.
CCU Averaging 39 Points Per Game; While holding their opponents to 17 Points Per Games. A key stat to look at is passing yards given up, 181 YDs per game. While BYU throws for 330 yards per game. Air raided offense, averaging 47.5 points per game and allowing 14 per game. Yes, BYU has played weaker opponents. But holding opposing teams to under 14 points is impressive specially if you are running up the scoreboard. Biggest weakness I see is Costal's ground defense.
This is like a bowl game, Both teams fighting for a lot here. Winner gets an automatic Top 12 seed, (if they win out, which they will most certainly do).
Normally I do not teach college football but in this matchup you get good value.
Best Bet: BYU -3 & Over 54 -120 (6U win 5U)
Over 61 (2.1U)
BYU ML -325